Fall Picture Day is September 15!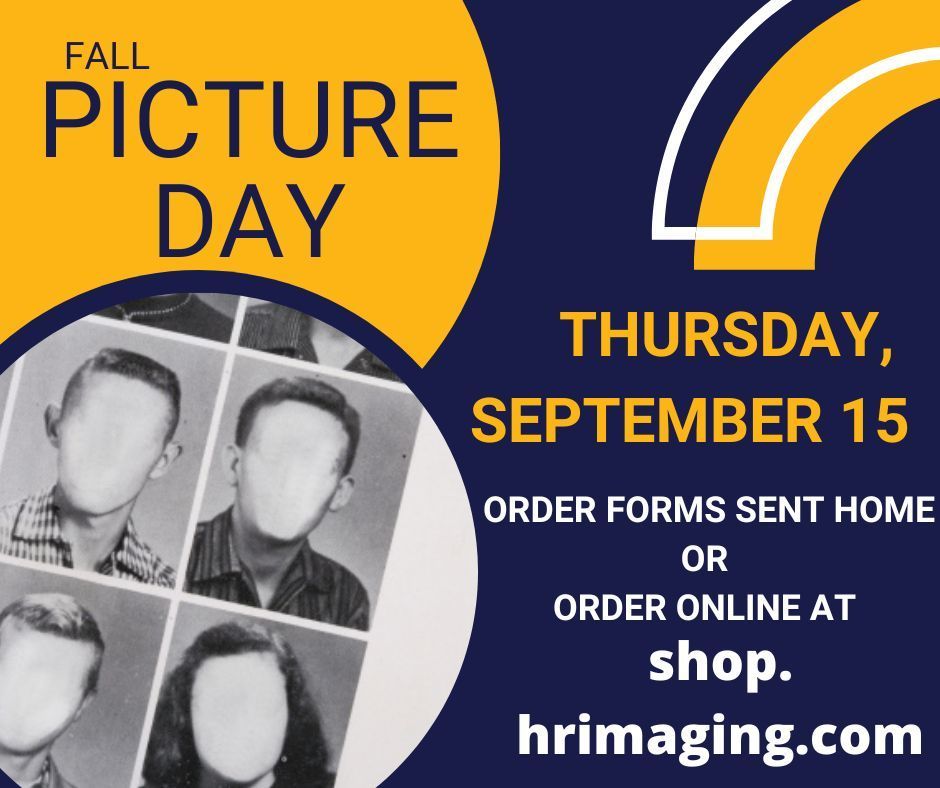 High Mount School picture day is scheduled for Thursday, Sept. 15. Order forms will come home at a later date. This will be the picture used in the yearbook. Students must be in dress code for the picture.
All students entering 5-8 grades are eligible to join band at our Summer Beginning Band Camp. If you are interested, please send an email to the band director, Mrs. Wheelan.
cwheelan@highmountschool.net

Don't forget to sign up for the High Mount Hang Out after school program. Call 233-1054 for more information. First come, first serve!
​Online Registration for RETURNING ​students is now open, it will remain open until August 1st. ​NEW STUDENT REGISTRATION-​ July 18-August 1st New student registration will be by appointment only. Please call the main office to schedule an appointment. 618-233-1054 Please bring the following proofs of residency with you to your appointment ​ - Lease/Mortgage papers - Occupancy Permit -Recent Utility Bill -Birth Certificate
Due to construction, we will be moving the polling place for the June 28, 2022 General Primary Election From: High Mount School District 116 1721 Boul Ave. Swansea, IL 62226 To: St. Clair Township Office 107 Service Street Swansea, IL 62226

Hamilton made his first visit to HMS today! The students are going to love this cutie!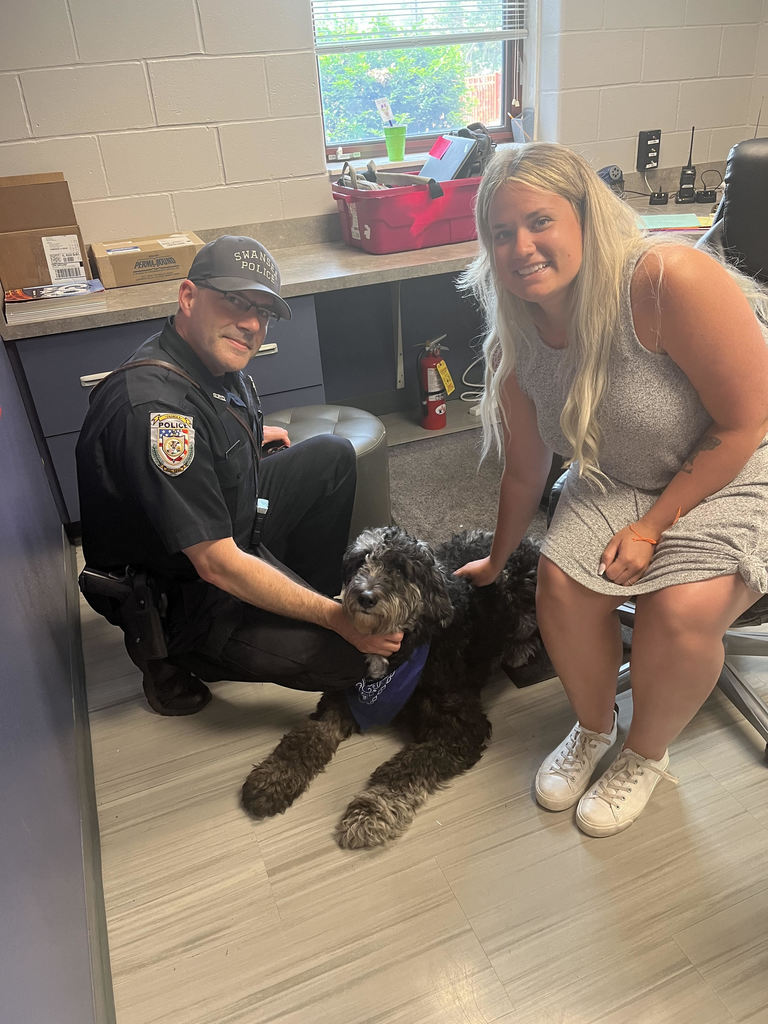 🔷🔶HMS Fall Sports -Tryouts (5th-8th grade)🔶🔷 BASEBALL 8/2 10:00-11:30 SOFTBALL 8/2 10:00-11:30 SOCCER 8/3 9:00-10:30 All tryouts will take place at Mel Price Park. Students must have an updated sports physical on file before trying out. Students must bring a completed permission form to try outs (attached). Permission forms are available in the office as well.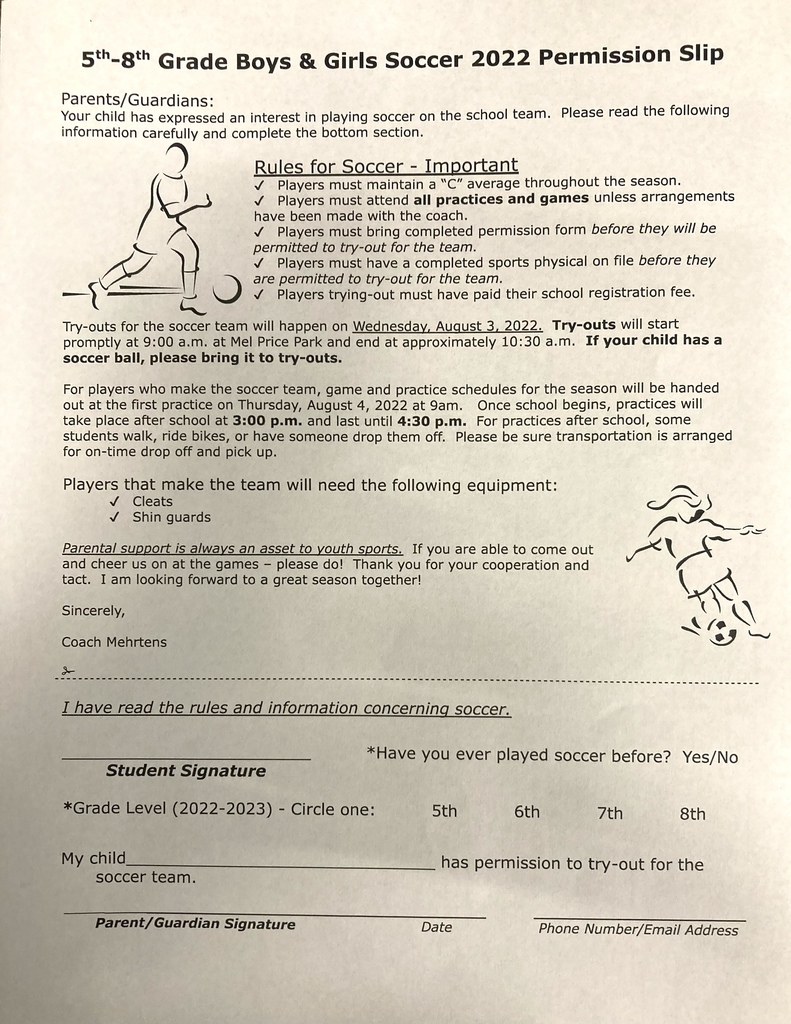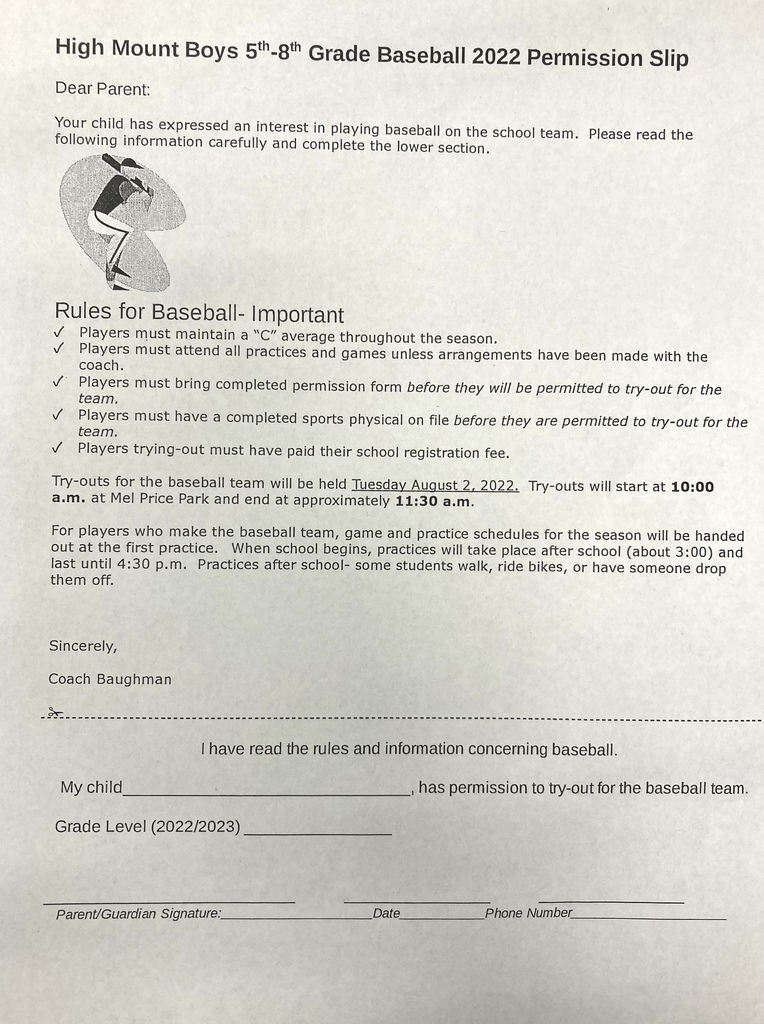 Don't forget to sign up for the High Mount Hangout after school program. Application and handbook are on our website. First come first serve and it is filling quickly. Don't miss out!

🔷🔶🔷🔶HMS BLUE & GOLD AWARD🔶🔷🔶🔷 CONGRATULATIONS to 2nd grade teacher, Mrs. Rose!!!!!!

🏃🏿‍♀️ 🏃🏽‍♀️Girls on the Run is so much FUN!!!🏃🏼‍♀️🏃🏽‍♀️ Congratulations to GOTR and Heart&Sole for completing the 5k run in Forest Park this weekend. Thank you to our students, coaches, and parents for making this program a big success.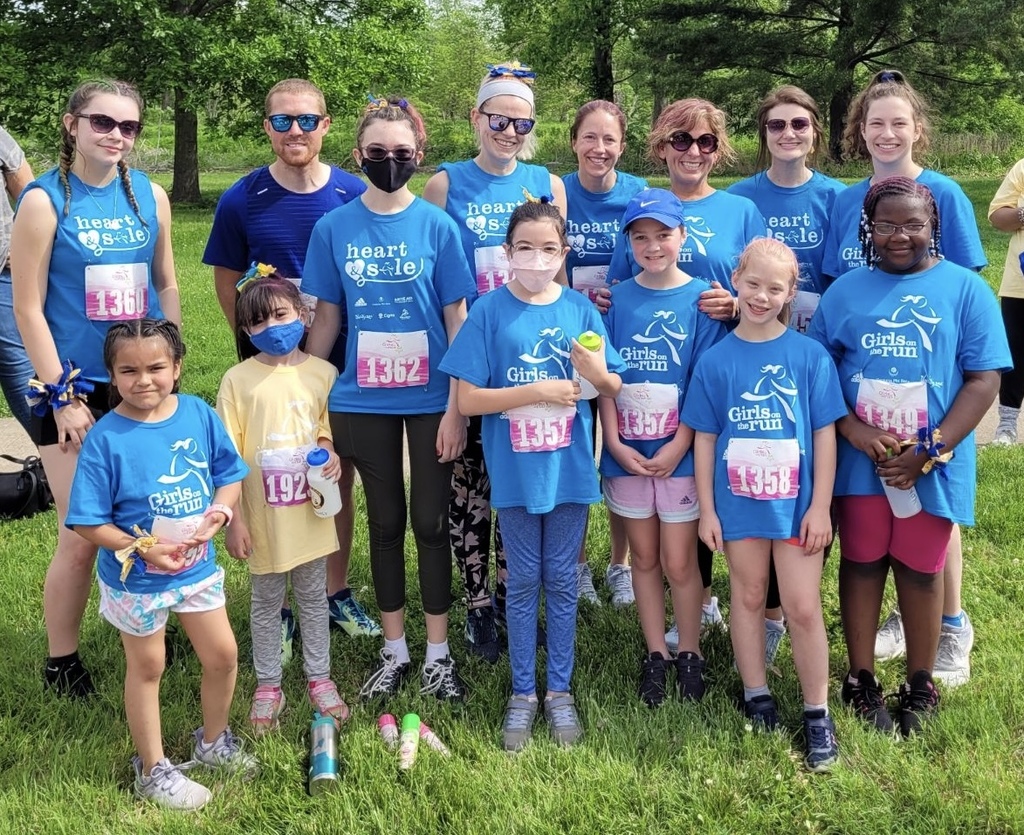 HMS CHROMEBOOK RETURN If you checked out an HMS device this year for your child to use at home, we will begin collecting the devices tomorrow. Students will need to return their chromebook, chromebook case, and chromebook charger. Please return your child's device to the office at your earliest convenience, or you can send the device with your child and they can give it to their homeroom teacher. Thank you.

🔶🔷🔶🔷HMS ALUMNI News🔷🔶🔷🔶 High Mount School is PROUD of our former student and Belleville West's 2022 Valedictorian, Ms. Allison Zaiz. Allison is the recipient of the Swansea Rotary Scholarship. She will attend Maryville University in the fall to pursue a major in Interior Design and a minor in Graphic Arts. Way to go Ms. ZAIZ!!! #HMSFamily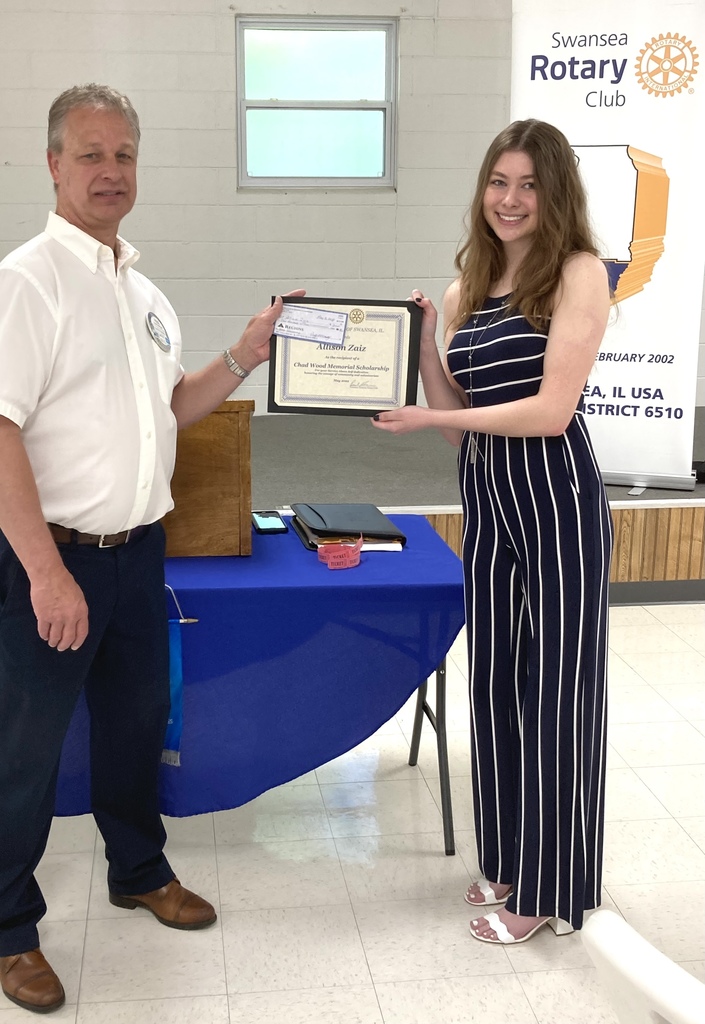 🔷🔶HMS National Junior Honor Society🔶🔷 Congratulations to our students who were inducted into NJHS this evening for possessing traits of scholarship, leadership, service, character, and citizenship. Our NJHS chapter is named in Honor of Lt. Terry Pensoneau. He was an HMS student, teacher, coach, and soldier.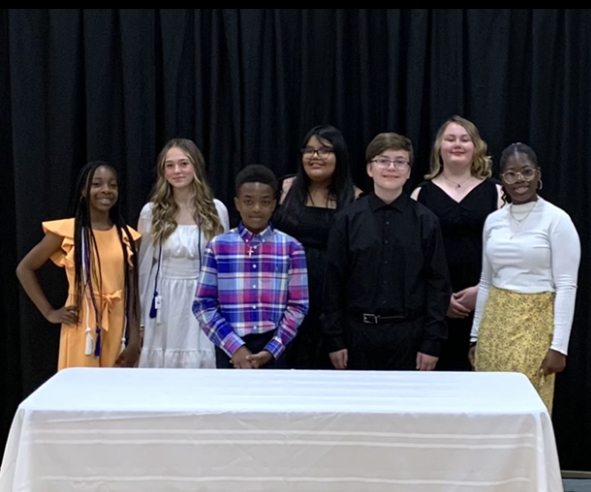 🔷🔶School Nurse Day🔶🔷 HMS recognized and celebrated School Nurse Day as we have one of the BEST! THANK YOU to Mrs. Diana Winchester. We are thankful that you are a part of our HMS Family!!!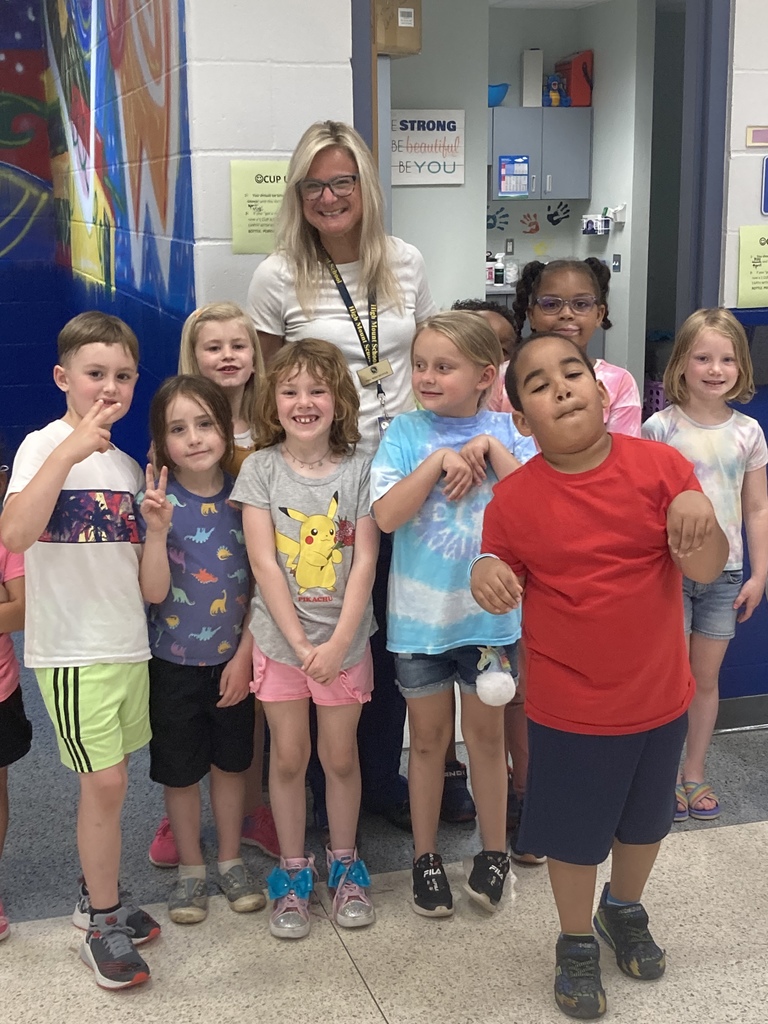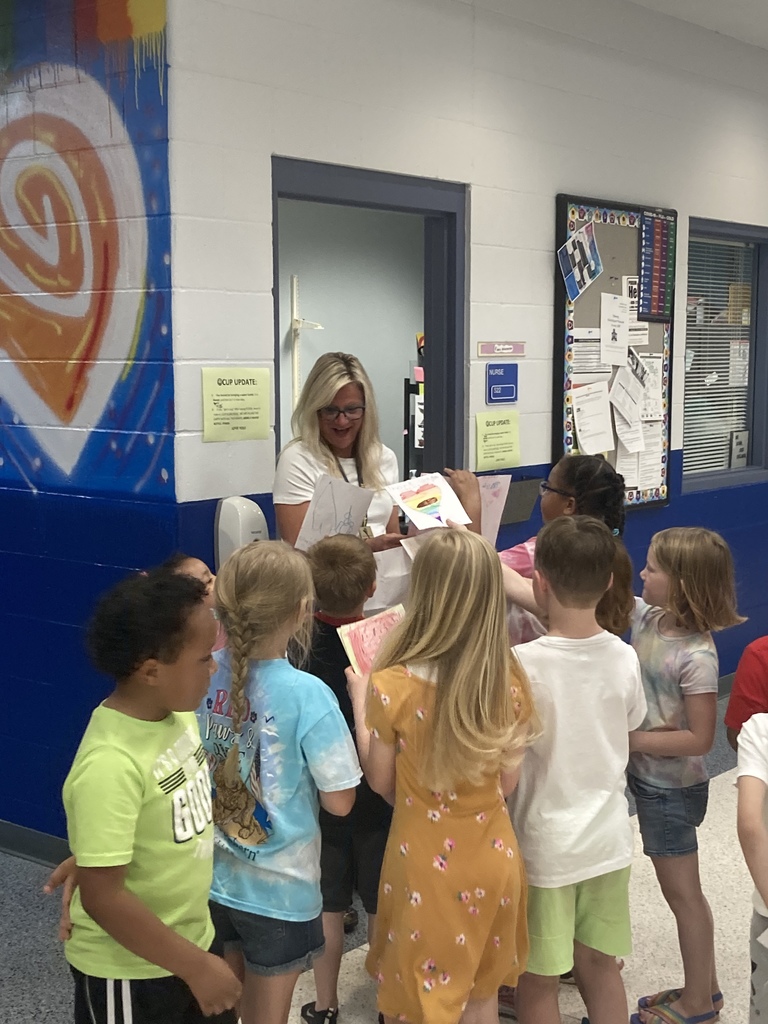 🎉Thank you to the Rotary Club of Swansea for your continued support of High Mount School. Dilly Bar Day and recognition for our HMS Students of the Month is always a big hit!!! 💥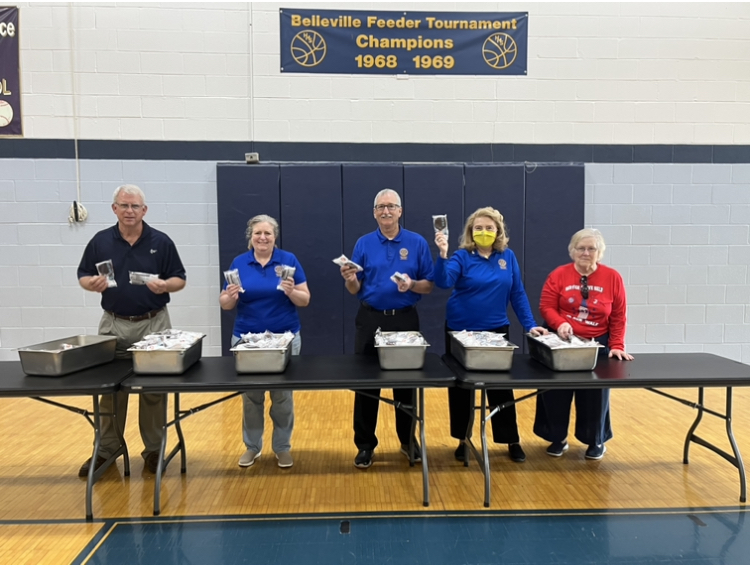 Children's Home & Aid will be at HMS on Thursday, May 19th. If you would like your child to be screened for the program, please email Mrs Conway to make an appointment.
econway@highmountschool.net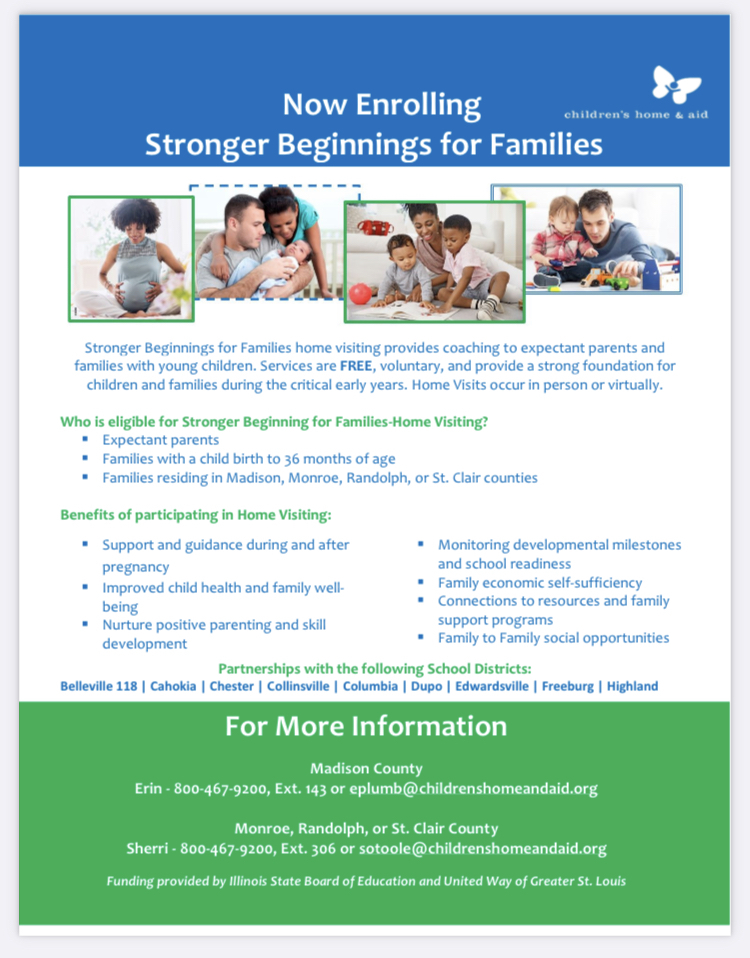 🔶🔷🔶🎶HMS SPRING CONCERT🎶🔶🔷🔶 🎼 SHOUT OUT to Maestro Wheelan and the 2022 HMS Band on their Spring Concert this evening. Thank you to our HMS Band Alumni for joining our students for "You'll be Back"from the musical, Hamilton. BRAVO!!!! 🎶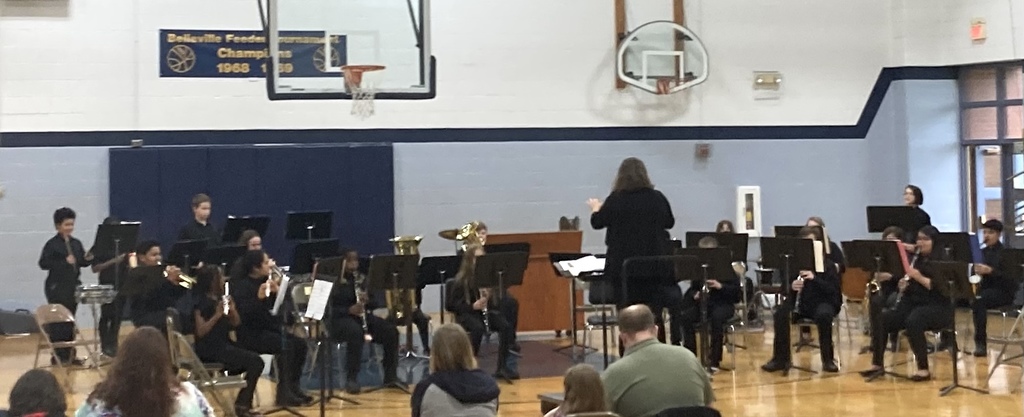 🔷🔶🔷🔶HMS BLUE & GOLD AWARD🔶🔷🔶🔷 CONGRATULATIONS to HMS teacher, Mr. Lang !!!!!!